Thought leader examples are all around us. We don't have to go 3 pages deep in a Google search before we run across some of their content.
I love the topic of unraveling the differences between a thought leader and an expert. Largely because the women I serve with my web design services are all service-based experts who are seeking to build more thought leadership through a personal brand. It's SO intriguing to me and honestly, super inspiring!
I realized how for the last 10 years, I've actually been on a journey of increasing my OWN thought leadership in the branding and design space. Back then I didn't have the language to put to what I was doing. Now, it's clearer than ever!
So you can imagine my excitement to write this post. I dug deep, researched for hours, conjured up my own insights, and voila, this very blog post was born!
My findings are pretty awesome and I can't wait to share them🤓.
So if you want to learn what the REAL differences are between experts and thought leaders, the benefits of pursuing thought leadership, AND see some real-life examples (that aren't celebrities)! Keep on reading.
What Is Thought Leadership & Why Does It Matter
Thought leaders are crucial members of our society. When properly aligned within their industries and with pure intentions, it is the thought leader that indeed changes the world. They have not only a higher level of insights on specific topics, but they have unique perspectives. They bring a layer of freshness to an industry that people have longed for, but never quite had the language to express.
But wait, I'm getting ahead of myself here. Can you see my excitement jumping out?
Let me back up and formally insert some definitions, cool? I say this because I think to best explore the depths of why thought leaders are important and matter a great deal to society, we must first understand what a thought leader even is!
The Basics: Let's Layout Some Common Definitions with My Summarized Version
In my research on what a thought leader is, I discovered that there are many definitions. This is how I looked after hours of staring at my computer screen.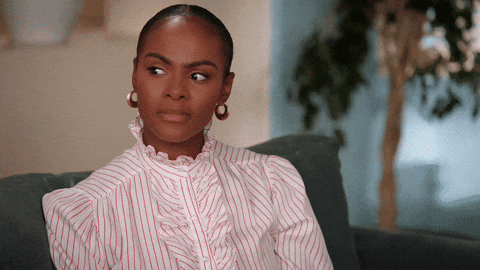 And of course, I have my own, that I'll share in a bit! But what I look for when deciding on ONE general idea of something, that I can easily reference–are commonalities. What do all of these different definitions have in common? What appears to be the thing they're all saying, even though they're saying it in different ways.
I landed here:
A thought leader is someone who is often, but not always, an expert within an industry, with a very distinct and innovative perspective. Their primary mission is to spearhead and drive change within an industry/organization with their fresh, new ideas. And in doing so, they have a unique way of communicating their mission and vision with the world, so that others want to join.
Reel it in, Alexis.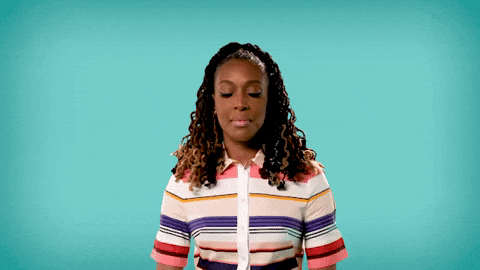 My Personal Definition of a Thought Leader:
In my definition, I focused on the thought leader's ability to magnetically communicate with others.
Some of the most effective thought leaders aren't necessarily spot on with saying the "right things," all the time. Their approach can be salacious, intense, and unapologetic. They use their words to draw a line in the sand and cause people to choose…to truly THINK…hence, the title, 'thought' leader.
They may not always say things the "right" WAY, but they seem to always know the right thing TO say. Most of all, they have the courage to say it.
Thought leaders move people to action, and with their words, they provide people with the insight and inspiration to support them and their mission.
Words that cause people to take action. Now we're talking.
Here's my cue to beautifully segue into WHY thought leaders are important in the world😉.
Why Does The World Need More Thought Leaders?
One particular article, from Prize Content, a Content Marketing firm in Manchester, did a fabulous job of exploring this same topic. Here's a quote that elaborates what they think about thought leaders and community.
Over time, thought leaders establish a dedicated group of friends, fans, and followers that ranges from personal contacts to people they've never met. This network empowers them to replicate and scale their ideas into sustainable, noticeable change, not just in one company but across an industry, niche, or even an entire ecosystem.
I love this. In my opinion, it's the community of people that will be affected by the ideas you have as a thought leader, that should truly be at the forefront of innovation. I believe a thought leader MUST have a heart for "the people," otherwise they could remain an expert and continue to master a craft. More on that later. Again: getting ahead of myself 🤦🏽‍♀️.
In summary, the world needs more thought leaders who actually CARE about impacting people in pure, powerful, and life-changing ways. This type of behavior is what has changed the world as we know it, over the last few 100 years. Look below at some thought leaders of the past, for a quick reference.
Can you imagine how the world would be without their innovative contributions?
(graphic)
What Is An Expert?
Now that we have properly defined what a thought leader is, let's define the title, 'expert.'
I alluded to my personal stance on this a bit earlier, but I truly believe that most thought leaders ARE experts. In fact, in my opinion, it's their expertise that allows them to see the gaps in industries and organizations and figure out ways to implement innovative changes. They are, as they say, "in the thick of it." Being in the thick of it gives you a leg up and credence when you present solutions to the world–especially if they're outlandish and go against the grain!
However, a thought leader doesn't HAVE to be an expert.  More on this later.
For now, let's dive into some definitions.
The Basics: How Can We Define An 'Expert?'
An expert is a little bit easier to define, as you can imagine. I don't have an alternate definition, so I'm fully prepared to roll with what Oxford Dictionary says!
Here is their definition.
Sounds legit to me!
When I think of an expert, I think of someone who has:
put a lot of energy and a lot of years into studying their subject matter/industry
spent years perfecting their craft–often investing in higher education or courses
and someone who fully immerses themselves into anything they can get their hands on, as it relates to their work
This is so vital! We need experts in the world. Let's get into some practical reasons why.
Why Does the World Need Experts
Experts are the glue that holds a lot of this world together! They are the highly skilly, highly educated, and/or highly passionate people who go above and beyond to become better than most. In very traditional spheres, like medicine and law, it's the expert whose effectiveness and masterful knowledge save the day, time and time again.
We would be a very primitive world without experts. They study things DEEPLY and commit to memory the BEST execution of them. We count on experts to deliver excellence on repeat. And they love to do it!
Clearly, experts AND thought leaders are extremely valuable assets to our culture. And although there can be plenty of crossover in their roles, let's look at the 3 major ways I've found them to be different.
3 Clear Differences Between Being A Thought Leader and An Expert
#1: Experts want you to come to them for the knowledge; Thought leaders bring the knowledge to you.
I created this visual to demonstrate what I mean. When I think of an expert, I envision someone realllyyy smart and experienced in an area, with people flocking to them because they have all the knowledge. The knowledge is stored up inside of them and if you want it, they can use it to help you out.
Whereas the thought leader is standing there with the same knowledge, but using his words to share it amongst the crowd. When I think of thought leaders I envision them taking the knowledge to the people to empower them to form their own ideas, so they can help THEMSELVES.
#2: Experts are some of the best to lean on for knowledge about a subject, but don't have a unique approach fueled by a big vision; Thought leaders are HEAVILY fueled by their big vision and have a very unique approach or perspective towards the subject.
I believe this is the main difference in terms of consistency amongst the different types of thought leaders. They all seem to have a very distinct vision and mission that they're fueled by. They want their innovative ideas to take off and affect the masses because they know that those ideas will be the catalyst in helping their big mission really gain momentum. And usually, the mission is rooted in making a very specific group of people's lives better in some way.
#3: Thought leaders are almost always experts first; Experts don't always transition into thought leaders.
Some experts are incredibly content in being an industry's best-kept secret. While some are itching to sink their claws into more thought leadership roles like speaking, writing, and teaching their fresh idea. And indeed, it can be easy for most passionate experts with the criteria to be a thought leaders to eventually become one. But there ARE some thought leaders who technically aren't experts within the industry they're trying to communicate their ideas to.
In these scenarios, I find it's that individual's PERSONAL experience with a subject area that gives them the footing to be a leader in that space. They have some lived experience that allows them to tap into the problem at hand in a DEEP way, better than someone whose knowledge of it is simple in theory, or from studying it.
Here's an example.
Kim Kardashian, love her or hate her, wasn't a lawyer when her name became synonymous with prison reform. She didn't have any professional expertise in the law of her own, but she did have a life-changing experience of hearing someone's story who was wrongfully incarcerated and it changed her forever. Kim decided to dedicate a part of her life's work towards helping to free others who proclaimed innocence or who had been in jail beyond the maximum terms.
Conclusion: They Both Play Vital Roles In Society
Again, we need BOTH experts and thought leaders for true mastery of subjects to be obtained, AND for big vision leaders to step out and demand changes in outdated infrastructures and inferior ways of doing things. I don't believe one is better than the other, and they both have their advantages. Some experts PREFER to stay experts, but there are also, quite a lot of experts who want to transition into being viewed as thought leaders. And for many, this is a fantastic move toward their legacy work.
I define legacy work as the work that's rooted in your life's vision and mission.
Let's pause here for a second.
Since we're talking about advantages, let's briefly consider, "why."
Why should anyone pursue thought leadership? What are the actual benefits of it compared to just remaining an expert on a subject matter?
The Benefits of Pursuing Thought Leadership
I personally enjoy building my thought leadership and see many benefits in doing so.
To be specific, I'm building my thought leadership through speaking. I LOVE speaking to other entrepreneurs and service-based experts about my unique approach to personal branding and website design. I design websites with personalities, deeply rooted in strategy,  and full of incredible life and energy on every page!
Now, I charge five figures for a custom website project and get invited to speak at numerous other virtual summits.  Increasing my rates is cool, but honestly, I just LOVE the way I get to show up as a voice in my industry! Also, I'm thankful that people want to hear my ideas.
But I am no special unicorn when it comes to building thought leadership. You can do it too!
If you're a service provider who is an expert in your industry, I can position you to transition into more thought leadership opportunities by leveraging a personality-rich website and solid strategy.
Download my services guide below to learn how I do it!
Finally, let's look at 3 MAJOR benefits of being a thought leader.
Earn at Scale
When you are a thought leader you can earn more money. You can diversify your income and spend less time offering services. This is one of the biggest motivations for experts wanting to become thought leaders. The kind of income diversification that opens up to you is LIFE CHANGING. See the list below for just some of the ways you can earn more when you build your thought leadership.
Paid speaking for conferences, private organizations, and
Writing for paid publications
Paid collaborations and sponsored deals
Serve at Scale
Another benefit of pursuing thought leadership is you get to serve at scale. You start to grow an expanded community of people that look to you for answers on a regular basis. You get to influence & serve others by empowering them with knowledge, wisdom, and innovative takes. The bigger your vision, the bigger your community will grow. As a thought leader, you can serve your community with your cutting-edge content and relatable stories, allowing them to feel like they "know you."
Teach at Scale
As a thought leader, people trust your vision and you attract them with your words. You teach them what you know and grow a warm audience quickly. You can teach via online courses, books, or in-person events. Lastly, you have the freedom to get super creative here and pretty much teach in whatever way you want that allows you to bottle up your knowledge/perspective and share it at scale.
How to Build Your Thought Leadership
Okay, so now we:
Know the difference between an expert and a thought leader
Are clear on the benefits of pursuing thought leadership as an expert (and we're clear that not everyone will want to 😉)
So now, let's talk about some ways you can build your thought leadership. I went deep into my "nerdy research bag" and found a great article on Medium that compiled interviews of various thought leaders in different industries.
Below I highlight 3 quotes from known thought leaders. They are really interesting thought leader examples that I think you'll love! These leaders tell you what THEY suggest to build your thought leadership and share how they feel about the title.
You may be a bit surprised at some of their responses and even inspired by the simplicity of their suggestions! Check it out.
Thought Leader Examples: Real Suggestions from 3 Prolific Leaders
The following thought leader examples are direct pull quotes from this Medium article. The article explores 99 different thought leaders in various industries and highlights their accomplishments and what they say about thought leadership.
Rhonda Vetere
Rhonda Vetere is the Chief of Technology at Estée Lauder Companies, whose role includes global leadership across 162 countries and running the technology and operations team.
While at Estée Lauder, she's he spearheaded the transformation of the IT capabilities foundation into a digital environment at a record industry pace, without business disruption, around the world.
She says this is important for thought leadership:
The ability to captivate an audience with your ideas.
The ability to communicate with folks of all backgrounds effectively — be technical, business savvy, and speak a language no matter who your audience is.
Speak as though your parents can understand what you are saying.
Be informed and ahead of the curve. It is so important to be cutting edge in a thought leadership position.
Dr. Joel N. Myers
Dr. Myers is a visionary leader and is considered the "father of modern commercial meteorology" and the nation's most respected source on the business of meteorology, having been named "the most accurate man in weather" by The New York Times.
He is a Founder, Chairman, and President of AccuWeather, and has been recognized in Entrepreneur Magazine's Encyclopedia of Entrepreneurs book as one of the greatest entrepreneurs in American history.
Here's what he said is important for thought leadership:
Develop your own style — You have personal strengths, experiences, personality, and insights. Use them. In building AccuWeather, I knew I wanted to combine my love of weather with my dreams of being an entrepreneur. People told me it could not be done because I would be competing with a government agency with 5,000 employees that gave its forecasts away for free, but I knew they were wrong, and I drove myself to prove that I could succeed.
Be creative — Consider how something might be done differently to produce a better result. What is the angle or approach no one has thought of? Be curious and stubborn. When I started AccuWeather I faced a lot of adversity because no one believed business or the media would pay for weather forecasts because they were available for free. If you can imagine it, you can achieve it.
Trisha Trixie
She is the founder of Be Authentically U, Trisha Trixie Designs, Trisha Trixie and Company, The Good of Sisterhood, Juste Etre: Just Be, Ms. Courage, The Pep Club, and The Vintage Fashionista, Create a Life You Fall in Love With and My Legacy of Love Project.
Trisha won Toastmaster of the Year and District Outstanding Toastmaster 2017-2018 and was honored by Marcia Wood for her achievements and assistance as Public Relations Manager in 2018-2019 and for the last 10 years as a Social Media Influencer.
Here is what she said about thought leadership:
Dare to be different.
Disrupt the status quo.
Don't just regurgitate what Tony Robbins said, say your own daring thing.
Show others you think differently and show them how thinking differently can change the world.
Be a unicorn. Stand out. You were not born to fit in.
Vulnerability.
Being real, raw, and authentic helps others to see that I too have walked a mile in their shoes, and by understanding what they have gone through, I can effectively incite change in their hearts.
Thought Leadership Can Be As "Wide" As You Need It To Be
As you can see, thought leadership is not something that we should just "toss around" as the latest online buzzword! It's a title that hardworking, driven, and compassionate people earn. And you want to go from offering services as an expert to doing more speaking, writing, teaching, etc. as a thought leader, remember one thing. Your influence and reach can be as "wide" as you make it. Have a big vision that you feel the WORLD can benefit from? You need a wide reach and for you, thought leadership may mean bigger stages and platforms. But if you have a vision or fresh take on something that is only meant to impact the people in your hometown, well, thought leadership for you looks quite different. It's more digestible and less intimidating.
I share this to encourage you to not compare your goal of being a thought leader to ANYONE else's–it can be as wide as you need it to be! From these 3 amazing quotes and stories I hope you see how different these individuals are and that anything is possible if you truly believe in your mission!
Are You A Service Provider Looking to Attract More Thought Leader Opportunities?
People often start out as experts and then become thought leaders for various reasons. Here are 2 that I notice:
The desire to make a cultural impact and influence people toward personal developments, so THEY can change their lives (like Trisha Trixie)
They are deeply passionate about innovating change and bringing about improvements for the greater good of all people. They focus on suggesting their fresh ideas for COMPANIES to make the proper changes that will positively affect others' lives (Dr. Joel & Rhonda)
If either of those sounds like you or you're a service provider who wants to explore upgrading your brand to build thought leadership, you're in the right place!
I can help. I build personal brand websites to help experts like you have an online home to communicate their authentic personality, communicate their message, and stand out from the crowd. If you want to learn EXACTLY how I do it–click the image below to download my services guide to find out all the nitty-gritty details😉!
Liked this post?
Share it with a friend or colleague!
Even better, share it on Pinterest by selecting your favorite design below 😌.